Awards Night
Awards Night Oct. 3  at 7pm @ St. Albert Parish
We look forward to celebrating ESSMY students' accomplishments!
All current and former students are invited! 
Les annonces
A few key dates:
Yearbooks will be handed out during lunch starting Wednesday, September 22.
Volleyball Practices and games this week
Monday   Jr A boys 2:45-4:15    Jr A girls 4:15-5:30
Tuesday  Game Day Jr A Girls  @ESSMY   Jr A Boys @ Simpson 
Wednesday  Jr A Girls  2:45-4:00   Jr A Boys 4:15-5:30
Thursday  Game Day Jr B Girls 2:45-4:15  Jr B Boys 4:15-5:30
Friday Sept 30/Sat Oct 1- SAPEC Tournament
September 30- Wear Orange!
Orange Shirt Day is an opportunity for First Nations, local governments, schools and communities to come together in the spirit of reconciliation and hope for generations of children to come.
Run For Christ- October 7
Students form teams, raise money for Development and Peace and then have an afternoon full of fun activities. Students can sign up at lunch.
Food Bank Donations
Student Council has chosen to collect for the St. Albert Food Bank in a 2 week blitz leading up to Thanksgiving. We asked the Food Bank for their list of most needed items.  We are collecting the items per class from September 21 to October 3.  The students (and staff) are asked bring the item to school or  to feel free to give a monetary donation so that the item can be purchased.

7-1:  cereal/oatmeal
7-2: flour/sugar
7-3: rice
8-1:  canned salmon or tuna
8-2:  jam/peanut butter
8-3:  soda crackers/granola bars
9-1:  pudding or fruit cups
9-2:  pasta
9-3:  hamburger helper/sidekicks
10/11:  tea or juice boxes
12:  any canned good

Thank you so much for your help in our work of charity for this Thanksgiving.
Registration for the 2016-17 School Year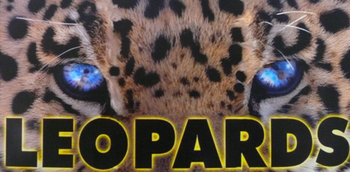 ESSMY- École Secondaire Ste-Marguerite d'Youville- is a Catholic French Immersion Junior/Senior High School in St. Albert, Alberta. 
As part of GSACRD- the Greater St. Albert Catholic Regional District, we are proud to offer an single-track, French Immersion, Catholic educational experience. For a more detailed overview of all the programs available at ESSMY, please visit our 'About' page.
Those students wishing to register at our school, may do so by completing the registration package found on our website. It can be accessed by choosing the 'Registration' tab. From there, simply choose the grade you'd like to register for.
Should you have any questions or concerns, please contact the School Office at (780) 459-5702, or District Office at (780)-459-77711.
Bus Pass Applications for the 2016 – 2017 school year are now open.
If your child will be needing transportation for the coming school
year please go to the following link to apply.
Cafeteria
Cafeteria- Our cafeteria will be open  Wednesdays, Thursdays and Fridays, the cafeteria will be open for Lunch ONLY.
Cette semaine:
lundi/mardi Pause Santé: muffins, yogurt, fruits, légumes, céréales
All meal combos are $5
mercredi: grilled cheese, dill pickles, dessert and juice box for $5.00
jeudi: 1/4 of a Nitza's Pizza and a juice box for $5.00
vendredi: Poutine for $5.00
 
All these items are available to purchase online and we encourage parents to please use the payment method as we are having issues with quantities to prepare and purchase.  Starting the first week of October we will be preparing the meals for the online purchases only.  (with the exception of Poutine Friday - we can accomodate all orders - online or cash at time of purchase) 

Other items available (but not limited to) to purchase in the cafeteria include:  microwave popcorn, jello, muffins, cookies, carrot sticks/dip, Milk to go, juice boxes, water, instant oatmeal . .  prices vary from $1.00 -$2.00.

If you have any questions or suggestions please contact Mrs. Tillapaugh 
Division News